In mid December, I placed an order on with
Posh Brushes
,(it came before the end of the month, like it said it would).I bought this
set
. I could have sworn that when I purchased it, it was only $89.99, but now it says $119.99 (maybe it got more popular? I heard about posh brushes online and saw (and felt) some brushes that were at Long's Drugs. They seemed to be very good quality and they were very soft!) Luckily I used a "50% off" code that I found online and that made me want to buy the set even more.
The website desribes the set as: "The Posh brush and accessory kit represents the best of the best… 16 make-up brushes, a brush wrap, a brush caddy, 44 assorted foam wedges, sponges and cosmetic applicators, a duo pencil sharpener, gel face mask, a bonus Plump'Up Lip gloss and FREE shipping in the USA!"

Here are the sponges and and wedges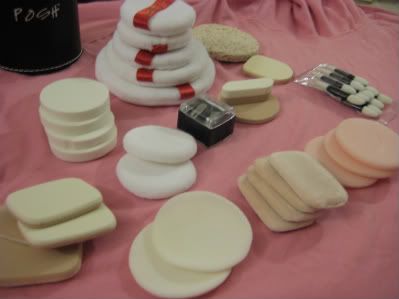 Look how huge the sponges gets!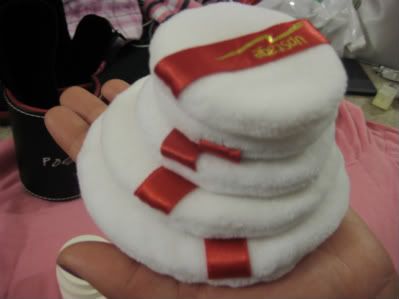 The brushes that came in the set (L-R finishing powder, angle blush, eye trio, dome eye shadow, crease, crease, angle smudge, conceal, round smudge, and top-2 kabukis)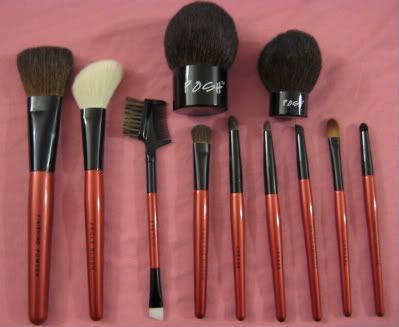 With their little cases




The mini travel set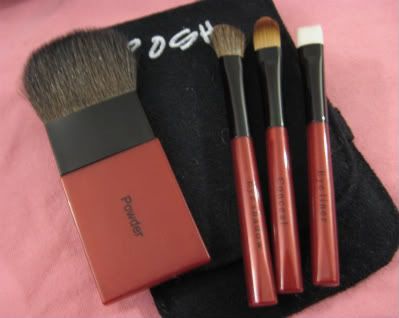 The eye mask. It feels so cool and nice on my eyes.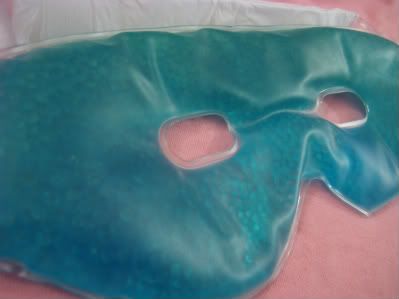 Plumping lip gloss in "Burgundy". Gives a nice tingling feeling, but not sure if it really does the job of plumping.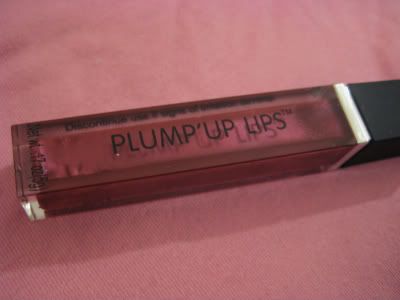 Swatch of Burgundy




Very sheer, hint of color and nice shine.