So I got 3 things.
Sweet William Blush Creme Pearl: I got this because I got my first cream blush from MAC about a month ago, and I LOVE IT! It stays on soo good and I just had to get another one.
Stilife Paint: I've seen good looks using this. I already have Bare Study Paint Pot and I just wanted to try it... I'm just trying to justify my spending habits... =)
Rose Blanc e/s: I've seen PinkieCharm's review on YouTube. AND I swatched it and it is beeeautiful!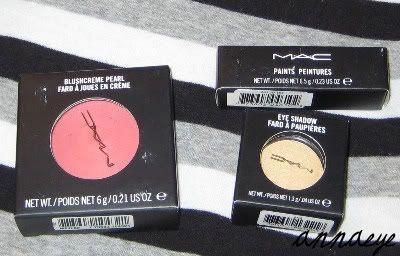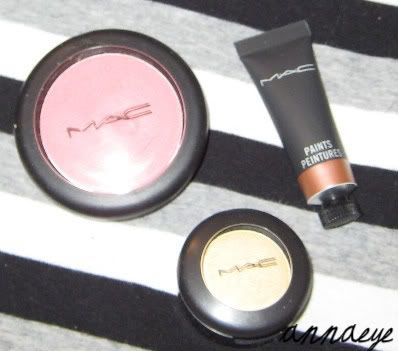 **This is from last week!! Or the week before!! So don't be thinking that I broke my "NO BUY" rule!! Haha