OK, so my friend Christy was asking me about these eyebrow stencils that I got a little while ago and I decided to blog about it. I got them from Avon and I believe they were on a special for $4.99. It came with 4 stencils but the only one that fits my eyebrows is the Petite Arch, and I still think it's a bit long, but o well. Anyways, Here are pics of the 4 stencils and how it looked on my brows....(*using MAC's Brun e/s)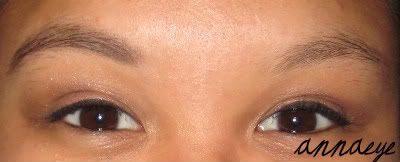 This is my eyebrow with it....
This is my eyebrow without it....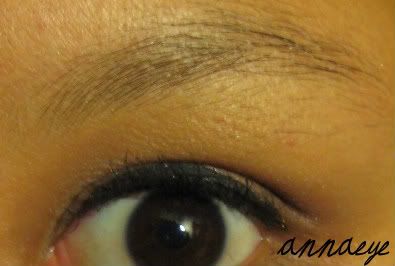 I think this is a bit time consuming. Lately I've been just using my brown eye shadow and MAC's 212 brush. Yeah, okay that's it!