Ugh, I should be studying AND making Power Point slides for school, BUT it's break time!
These are swatches from a previous e.l.f. haul that I posted a bit ago.
Healthy Glow Bronzing Powders in Warm Tan and Sun Kissed. The website says "A touch of sunshine to warm up every complexion with its soft and silky texture for a beautiful and natural glow."
I've used the Sun Kissed and it seems a bit too glittery and ultra shimmery, but if used very lighty, it does give a nice glow to the skin. I like to think of these 2 bronzers as MAC's Wooodwinked and Tempting eyeshadow! I have Wooodwinked, but I am too lazy to actually compare the 2, but I should try creating an eye look with these, huh?!

Sun Kissed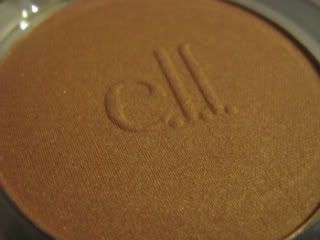 Warm Tan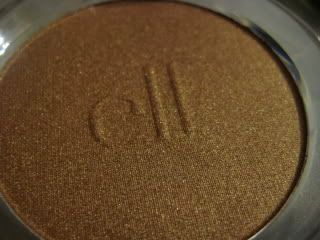 Sun Kissed (L), Warm Tan (R)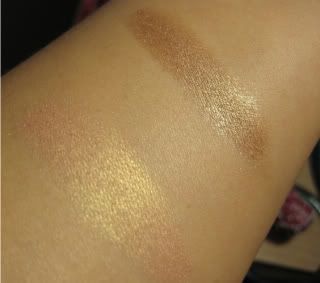 They're only a dollar each. Great deal =)