I totally was browsing though the posters at Wal-Mart and saw a Barbie one. I saw her makeup and FELL IN LOVE! So I tried to copy it...
The Barbie poster: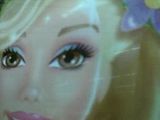 And here are the products I used...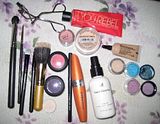 Any questions, just ask....
*** I forgot to take full face pics...
so... for the eye products:
Urban Decay Primer Potion (UDPP)
MAC Rollickin Paint Pot
MAC Mutiny Pigment
MAC Lovely Lily Pigment
MAC Fertile e/s
MAC Sushi Flower e/s
MAC Shroom e/s
Mabelline Unstoppable eyeliner in Onyx
Cover Girl Lash Blast Mascara
&&&&&& My new Shu Uemura eyelash curler!

Open: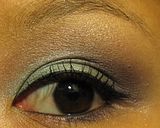 Closed: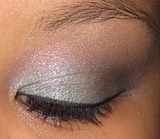 This look would have been so awesome if I used my NYC Glamour Lashes. Because the ends are longer and it really looks like the Barbie lashes....DARN!